Welcome to


Prairie Kids Dental


in Columbus, OH
Prairie Kids Dental is proud to serve southwest Columbus and surrounding communities with exceptional pediatric and adolescent dental care. We understand the unique needs of children. Everything from our brightly-colored office to our friendly team to our kid-friendly services reflects that. Our focus is on preventive care and education in a safe and fun environment. We promote the natural environment too, as part of overall wellness, and our prairie theme reflects that!
If there's anything we can do to make your experiences in our office more pleasant and enjoyable, please let us know. Our team looks forward to working with you and your family!
Contact Us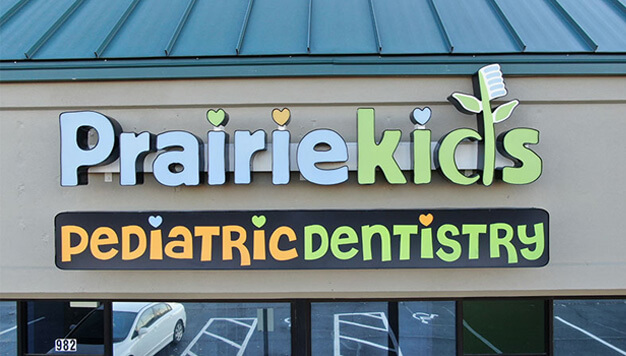 Wellness Focused-Modern Dentistry for Children
Insurance Policy
Prairie Kids Pediatric Dentistry accepts most major dental insurance companies! Also, we are a preferred provider for many. **Currently, however, we are not accepting new patients with state-funded programs, such as Medicaid. If you don't see your insurance provider listed here or have any other related questions, please call the office at (614) 870-1333. **An option for state-funded dental insurance plans: you may reach out to our partner office, Clover Kids Dental, for scheduling a new patient visit for your children at 614-231-4800 or www.CloverKidsDental.com
Our Mission
Our team strives to create a safe and welcoming environment for kids of all ages. Associating dentistry with positive memories helps kids learn the importance of taking care of their smiles from a young age, and these great habits typically continue into adulthood. Our practice operates on three important principles:
Preventing tooth decay at each and every stage of childhood.
Minimally invasive, comprehensive restorative care whenever necessary.
Always promoting the overall health and well-being of children — we prescribe nature!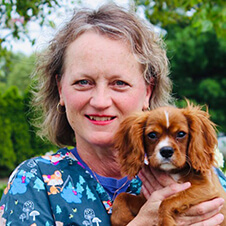 Meet


Dr. Kimberly Gill

Dr. Gill was born and raised in San Antonio, TX. She received her bachelor's degree in biomedical science from Texas A&M University and her Doctorate of Dental Surgery from the University of Texas Health Science Center at San Antonio. Dr. Gill is also a military veteran and served as a commissioned officer in the Army, Air Force, and Public Health Service. She has a passion for serving small smiles, and she can't wait to work with your family!

Meet Dr. Gill
The
Talk of
the Town
"Absolutely love this dentist office for my children. We had a bad experience at a previous pediatric dentist in Grove City, OH, and my children were begging for a new dentist. Everyone here was absolutely incredible and super nice and professional."
Chelsea A.
"The staff is so helpful with my scared little ones. They have provided support and comfort every time we have been there. Highly recommend!"
Leslie G.
"Love this place for my kids! The staff is the most pleasant, friendly and caring, they make the kids feel very comfortable. Do a great job getting you in an out and scheduled with all the information you need. The Dr herself is very knowledgeable and will do what's best for your kids, she has a very general approach and I love that. Highly recommend!"
Alisa Z.
"My 3 children have been coming to the ofc for a couple years now. The staff is patient and kind. We always feel like the clinical staff does a thourough job. Front desk staff is helpful and courteous, scheduling has always been easy. The office is clean and has fun decor. We have no complaints!"
Aja D.
"My kids and I love it here! My daughter gets very anxious at the dentist and they try so hard to help keep her calm and explain to both my kids what they are doing before and while they are doing it. My son loves going to the dentist because they are so amazing with kids! We are almost always in and out pretty quickly."
Kristen M.