Pediatric


Dental Cleanings


in Columbus, OH

Life can get busy, especially with kids, and it can be tempting to put off your child's routine dental appointments or skip them altogether. However, these quick, biannual check-ins are essential for kids to maintain happy, healthy smiles. If you have any questions for our team or you would like to schedule an appointment for your child, please give our office a call or send us a message, and we will be in touch with you shortly.

Contact Us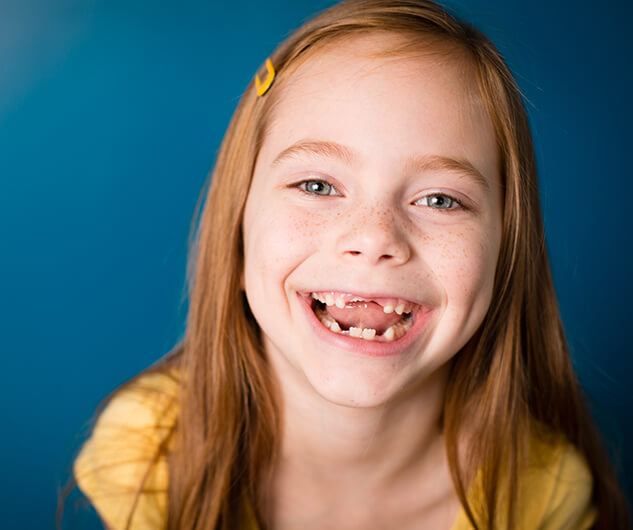 How long do teeth cleanings take?
We always want to work at a pace that each child is comfortable with, so some visits may take a little longer than others. In general, however, routine cleanings and dental exams take approximately thirty minutes to one hour. If your child is receiving an additional service like a fluoride treatment or they're having dental sealants placed, that can also lengthen the visit. If we find an issue like tooth decay during their dental exam, we can sometimes provide the patient with a filling during the same visit if your family has time and our schedule allows it.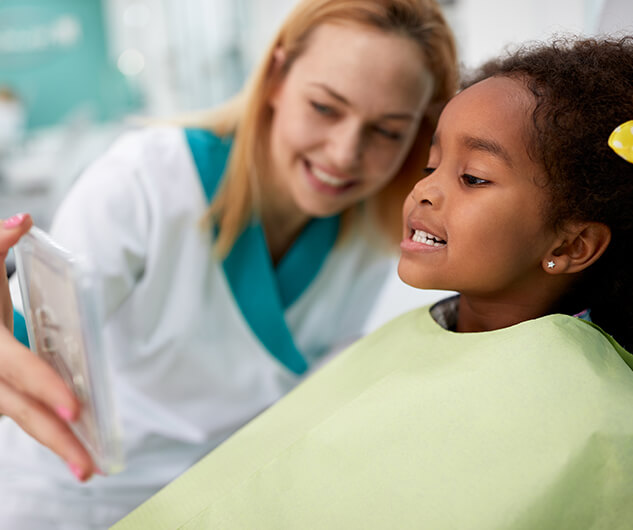 What happens during a pediatric dental cleaning?
If your child is due for X-rays, we will take those first so that they will be ready for Dr. Gill to assess. Our team will then begin the cleaning by carefully scraping away any plaque that has built up in areas around the teeth and gums that are hard for patients to clean thoroughly at home, like in between the teeth and near the gum line. We will also use a special gritty toothpaste and an electric toothbrush to deep clean and polish the teeth. Your child's hygienist may also expertly floss your child's teeth to remove any remaining plaque that has collected between their teeth.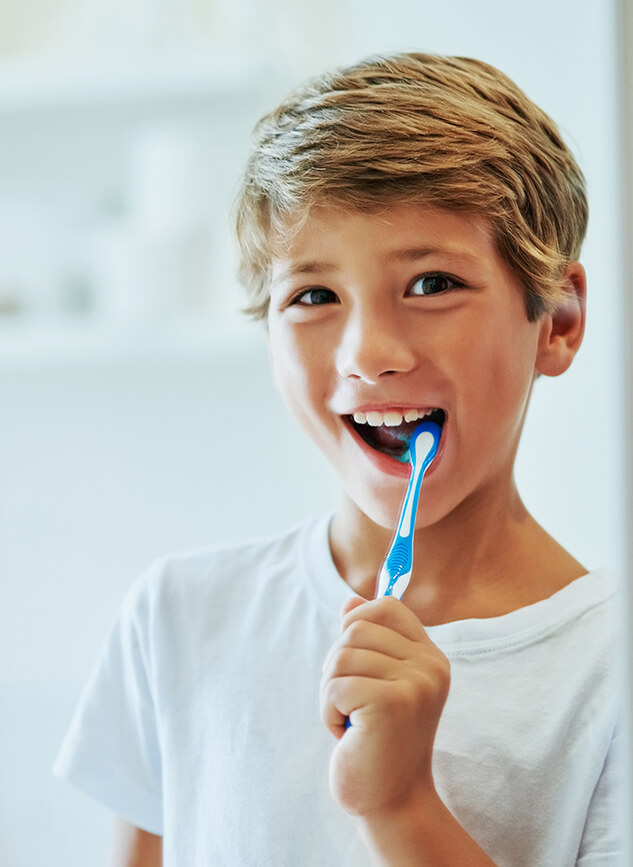 Why are teeth cleanings and exams important?
Professional dental cleanings remove plaque before it turns into tartar and causes tooth decay or gum disease. Baby teeth have a thinner layer of tooth enamel than adult teeth, so it's especially important that younger patients keep their teeth squeaky clean. Regular dental exams are also important because, without them, small cavities and other issues can't be identified and treated. Problems that go untreated for too long may require more invasive and costly services in the future, like root canals or dental crowns.
Is it time for your child's next cleaning? We look forward to seeing them! Contact our office to schedule their appointment today.
Contact Us