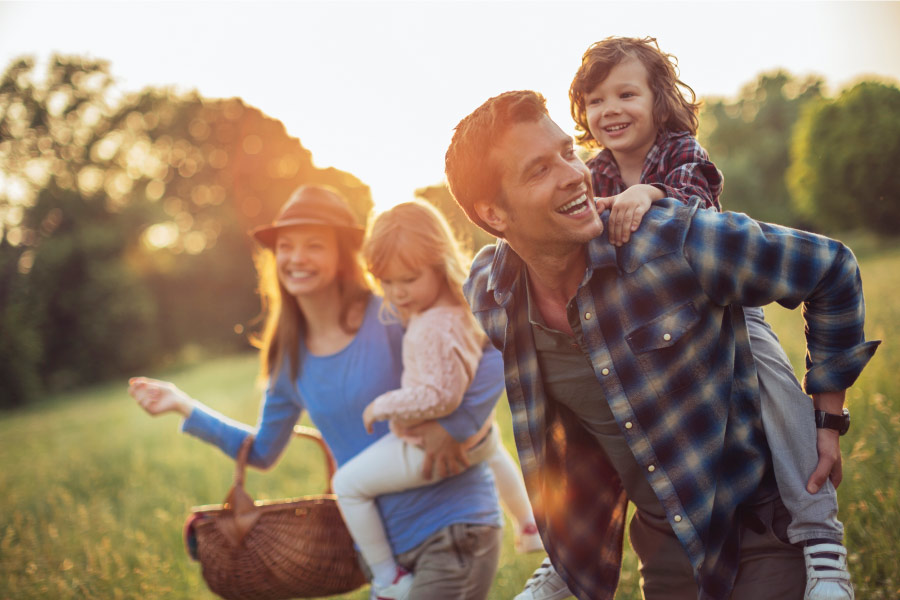 Fun Outdoor Activities for Families in Columbus, OH
September 30, 2021 8:17 am
---
At Prairie Kids Dental, we're passionate about nature and being outside. Research shows that spending time outdoors improves mental and physical health, helps with concentration and creativity, and reduces stress. Here are some fun activities your family can do outside around the Columbus area!
Scott's Miracle-Gro Foundation Children's Garden
Found at the Franklin Park Conservatory, this children's garden is a great place for kids. You can either get access with a paid membership, a day ticket, or admission is free on the first Sunday of each month. The garden features bridges, fairy gardens, water features, and a bird's nest big enough for a person.
Columbus Commons
This is the biggest park in downtown Columbus! Through the spring, summer, and fall, you can find outdoor exercise classes, a carousel, food vendors, festivals, and live concerts. If you live in the city and are craving some green spaces, the Commons is a must-see.
Scioto Audubon Metro Park
This park on the banks of the Scioto River is budding with greenery and wildlife. Its 120 acres offers a host of activities, such as birdwatching, walking, hiking, boating, fishing, camping, kayaking, canoeing, sledding, and even rock climbing! There are three 35-feet climbing towers in the playground area available for climbers that are at least 13 years old. You will need your own harness. Younger kids can play on the 10-foot boulders.
Olentangy Indian Caverns
About 20 miles north of Columbus, check out the stunning underground caverns used by the Wyandot people for thousands of years. There are both guided and self-guided tours. Above ground, there are activities like a petting zoo, mini-golf, gem mining, and games.
Your Child's Health Is Important to Us!
Regularly having fun outside in nature is good for your child's mental and physical health. Another component of a healthy body is a healthy mouth. At our Columbus office, we take care of your child's dental health with preventive cleanings, restorative treatments, and more!
If you have questions about our pediatric dental services or are ready to schedule an appointment for your child at Prairie Kids Dental, please get in touch with us today.
Categorised in: Overall Health